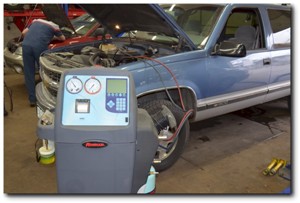 It is highly recommended that before you purchase a used vehicle, you have a complete used vehicle inspection. Make sure you are buying a vehicle that has been maintained properly and doesn't have hidden defects or repairs. Not only will this give you peace of mind in knowing that you will be buying a dependable vehicle, but that you will know what to expect for repairs and/or maintenance going forward.Astro provides a thorough used vehicle inspection that covers 50+ areas of the vehicle and a test drive. We then list any areas of concern and give you a good idea of what might be needed and the cost should you elect to purchase the vehicle.  We will also caution you should we discover any expensive or dangerous problems to make sure you are able to make an informed decision on your used vehicle purchase.  This service takes a little over an hour.  Please call ahead of time to schedule your inspection, usually we can do the inspection the same day you call with some lead time.
Before you bring in the vehicle, we recommend that you test drive the vehicle yourself both in-town driving and highway driving and make notes of anything you hear or feel while driving; then relay that information to your service adviser before the inspection."
Here is a list of some of the areas we inspect in our 50 point inspection:
fluid leaks
cooling system
belts and hoses
maintenance items
condition of fluids
steering linkage
suspension
tires and tire wear, alignment wear
brakes
accessories
exhaust
drivability
road test
general overall condition of vehicle
computer scan to verify if the computer is working properly
We have performed thousands of these vehicle inspections over the years and have saved a lot of people from buying a vehicle that we know needs a lot of money put into it in order to run safely and not breakdown.